Brock Lesnar would probably be fighting Shane Carwin in the heavyweight category soon.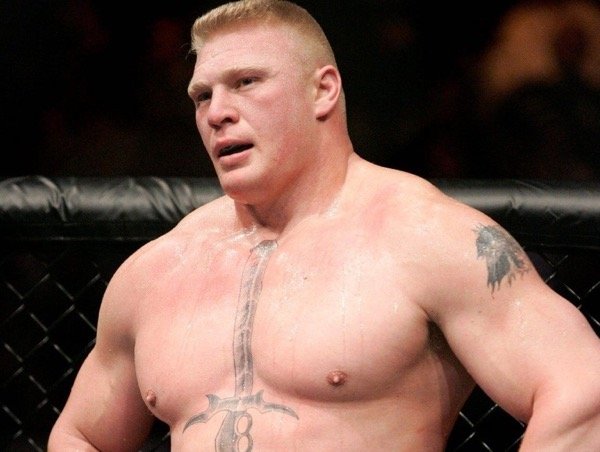 It would surely be a UFC event that is much awaited among fans of both fighters. Carwin would be interested in such a fight as a way to get the belt as well as to defend it. It would certainly be his dream fight, after which he will retire. For Shane it has been a while that he has been in the Octagon. He was a title challenger before and this time he is thinking of making a return. There was an interview with Carwin where the 41 year old disclosed that he suffered several injuries when he lost out to junior dos Santos in the year 2011.
On the other hand, Brock has other opponents to face. There is rumor that he will be up against Dean Ambrose, who is considered a talented former member of Shield. WWE has probably not utilized his talent to the full. Since The Shield was disassembled the booking of Ambrose has been questioned, but it might be coming up soon.

WWE can be trusted to do something different with its stars. For instance, WWE has decided to have Brock to wrestle Eater of the Worlds. This will be part of SummerSlam event. The annual event is being planned with John Cena and the Roman Reigns. There might be an event where Bray Wyatt would fight against Brock Lesnar. The plans are forthcoming in the summer months and would be held at the Barclays center in New York. The fans are all excited about seeing John Cena return which is a highly anticipated event. To even the match with Brock as one of the participants would surely hike up the glamor of the event considerably.